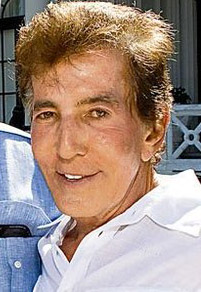 Alvin I. Malnik "Al", was born May 23, 1933 in St. Louis, MO where he attended Clark Elementary School and Soldan High School graduating in 1950. He then attended Washington University receiving a Bachelor of Arts Degree in 1954. From 1954 to 1956, he served in the U.S. Army as a Guided Missile Officer achieving the rank of Reserve Captain. From 1956 to 1959, he attended the University of Miami of Law and graduated with high honors and achieved an LLB and J.D. degree.
He engaged in the practice of law for approximately 10 years thereafter and subsequently has principally been in the restaurant, real estate development and the finance business.
He is an honorarium of the Founders Society of the University of Miami, a founder of the University of Miami/Sylvester Comprehensive Cancer Center; a Founder of Mount Sinai Medical Center and is the only person that has ever achieved "Life-time" Benefactor of the Make-a-Wish Foundation of South Florida.
Al Malnik created the world renowned 'The Forge Restaurant' 45 years ago which is the second oldest restaurant in South Florida (Joe's Stone Crab Restaurant being the oldest). The Forge has been nominated as one of the flagship restaurants in America as well as having achieved the International Grand Master Wine Award and was voted #1 restaurant in America by Wine Spectator Magazine.
Some of the real estate projects that Al Malnik has developed are the Sky Lake County Club, California Club residences, Brandsmart Building, Cricket Club condominium buildings, and apartment complexes in California and Florida. Mr. Malnik was also honored by the Miami Chamber of Commerce as Outstanding Citizen of the Year for 2007.
Al Malnik's official website is located at www.almalnik.com
Community content is available under
CC-BY-SA
unless otherwise noted.